iMindMap 5.4 Download full
iMindMap 5.4
 iMindMap is getting another fantastic update! We're proud to present to you iMindMap 5.4 which is now available through our in-app updates and to download via our website. Read our How-To-Guide on Updates to see how you can get your hands on this exciting new release.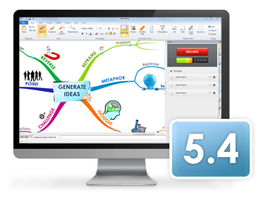 In addition to the iMindMap 5.4 update, we are also introducing a new iMindMap desktop product range.
This release is a big one and we're very excited to put it into your hands. We've been driving all the people here at ThinkBuzan HQ harder than ever to offer a release that's packed with goodies for you to enjoy. Check out the major changes in 5.4 below, whilst we all head off for a relaxing spa day…
Want to get Mapping Quickly? Use the Start Page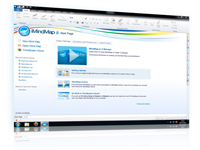 The first thing you'll notice about the 5.4 update is that you are now greeted by a brand spanking new tab we call the Start Page.
This is a dynamic page which not only contains links to give you quick access to creating, opening and syncing maps, but also contains a list of your recent maps alongside a wealth of tutorials and resources to help you get the most out of iMindMap.
Free Trial of ThinkBuzan Cloud (beta)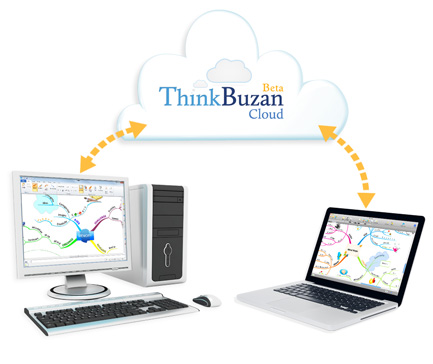 We've been thinking a lot here at ThinkBuzan HQ about the Cloud. "But what is the Cloud?" I hear you ask.
ThinkBuzan Cloud* means access to your maps from any iMindMap desktop product wherever you are in the world. It's a way to securely backup your maps on the ThinkBuzan servers, and transfer them to and from iMindMap Online, if you have an iMindMap Online account.  Coming Soon: Sync maps to ThinkBuzan Cloud on iMindMap iPad and mobile.
ThinkBuzan Cloud is currently in beta testing and we want you, our users (iMindMap Home & Student and Ultimate only), to try it out.  Whilst in this beta state you have free access to roam the Cloud – just don't forget to tell us what you think!
Want a branch to stay put when all around are moving? Now you can!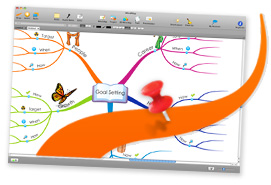 Our SmartLayout feature is great for organising your map automatically and saving you time. However, do you ever wish that one branch would stay where it is and all the other branches would move around it? Well, if that sounds like you you're in luck, as we have introduced all new Branch Pins.
Both our PDF image and PDF text document exports have been hugely improved so you can get great quality, clear PDF versions of your Mind Maps.
Improved Branch Ordering
We've added more control and simpler options to make exporting and presenting easy as pie. You can now order your branches visually or use our new instant one-click Ordering options in the Outline panel for greater speed and ease.
Five New Languages
We're pleased to announce that from 5.4, iMindMap has been translated into the following languages:
Italian
Russian
Danish
Polish
Chinese (Traditional)
In addition, Italian and Danish come with an associated spellchecking dictionary to fix those typos regardless of what language you write in.
This makes 13 languages now in total! In case you haven't heard, these are: English, US English, Japanese, Spanish, French, German, Dutch, Portuguese, Italian, Russian, Polish, Traditional Chinese and Danish.
Password
: engineeringsofts.com

| Mediafire |
About The Author
Related posts